Trusted, Caring & Affordable Dental Care
Penrod Dental Care specializes in combining personalized care, professional service, and advanced technology to provide our patients with the best dental experience available.
Book My Appointment Now
<!– Event snippet for Scheduled Appt Online conversion page In your html page, add the snippet and call gtag_report_conversion when someone clicks on the chosen link or button. –>
$99 Holiday Whitening Special
Whiter teeth in under an hour! We also offer gift certificates! A Short 20-minute appointment and 24 hours later, you'll have whitening trays that fit for life. Call today to get the smile you want!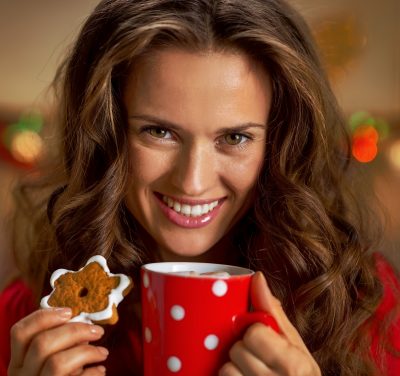 We accept most insurance plans and work hard to maximize your insurance benefits! No insurance? We offer an individual monthly payment plan to help you get the smile you want at a cost that works for you.
Trusted Advice
Years of experience and continuing education help Dr. Penrod and his staff provide state-of-the-art procedures and comfort. Most importantly, we listen to you and explain all your options before proceeding with any treatment.
We know that you can't always make it in to see the dentist from 9-5, so we're open from 7 to 7 most weekdays so you can come in before or after work and school. We even have Saturday appointments available!
Penrod Dental Care provides comprehensive dentistry for your whole family—from complex cosmetic cases to routine dental needs like checkups, cleanings, preventative care, fillings and crowns.
Meet Dr. Carey L. Penrod, DDS
Dr. Penrod is a careful listener and always takes time to explain in detail what treatment would be best for your particular needs before proceeding.  Known for his wonderfully relaxed manner and superior skills, he earned his DDS from the UCLA School of Dentistry, where he graduated cum laude. He is continually educating himself and his staff in the latest techniques, technology, and approaches to provide you and your family with the most advanced & personalized dental care. More »
See what our patients have to say!

Penrod Dental Care
80 reviews
Richard G.
I have been patient here for over 10 years when Dr. Penrod was the only Dentist practicing here and he managed to save my teeth and made them beautiful...
Read Full Review
Kevin O.
I have been a patient at Penrod Dental Care for two years and if you can believe it, I live in Canada! You know you like your Dentist when you live 1,000...
Read Full Review

Everyone who works here is extremely friendly and helpful. I had been away from the dentist for many years and they made the transition back very easy. After my initial checkup and cleaning, I had a clear understanding of the work that needed to be done and exactly how much it would cost with my insurance taken into account. I went in to get a few fillings, and Dr. King noticed I needed a crown on one tooth rather than a filling. He explained the entire process very clearly during each step which made the procedure very easy/relaxing.
Best professional dental experience I ever had ! All Team Members are fantastic in their attitudes and personal interest in you. Finally, a well organized and talented office with tremendous communication skills. I look forward to referring such a professional Team to others.
Thanks for fitting me in your schedule this morning to replace my temp crown. I appreciated your willingness to provide me the time so I could still arrive at the airport on time to catch my flight. Again, thank you for working with my time frame. As always, GREAT SERVICE!!
Another great professional experience with all Team Members. Sherry is the best Deplorable Hygienist! 🙂 It is great that when you walk in the door you are recognized by your first name. Thanks Lisa 🙂 or is it I spend too much time here? 🙂
Super friendly and knowledgeable staff. It's hard to find a dentist that you want to go to but they make you feel comfortable and like family. They notify you by text of your appts and give you the piece of mind your getting the best deal.
Convenience, Comfort, and Exceptional Care
Penrod Dental Care's mission is to provide every patient with the highest quality, most convenient, and most affordable dentistry possible. Our Rancho Santa Margarita dental office provides general and cosmetic dentistry so we can meet your whole family's needs. We take the time to get to know each of our patients personally and listen to their desires and concerns in order to help them maintain a healthy and beautiful smile. At Penrod Dental Care we use the best combination of preventative care, diagnostic tools, tooth-colored fillings, and restorative techniques to ensure optimum dental health, so you can expect the most advanced dental technology, equipment, and procedures for high-quality, long-lasting dentistry. In addition, your comfort is our top priority at Penrod Dental Care so we will do whatever it takes to ensure your complete comfort and satisfaction.
Enjoy our Convenient Hours
We understand that seeing the dentist isn't always something you can schedule during Monday-Friday's 9-5 hours. That's why Penrod Dental Care offers extended weekday and Saturday hours to fit your schedule.
| | |
| --- | --- |
| Monday | 7 AM to 7 PM |
| Tuesday | 7 AM to 7 PM |
| Wednesday | 7 AM to 7 PM |
| Thursday | 7 AM to 7 PM |
| Friday | 7 AM to 6 PM |
| Saturday | 8 AM to 4 PM |
| Sunday | Closed |