February is National Children's Dental Health Month and this year's slogan is "Brush and clean in between to build a healthy smile." We love children in our office so bring them in and we'll make sure their teeth are on the right track. 
Attitudes and habits established at an early age are critical in maintaining good oral health throughout life. By participating in the annual celebration of National Children's Dental Health Month, members of the dental team, parents, teachers and others can help keep children's smiles beautiful now and for years to come.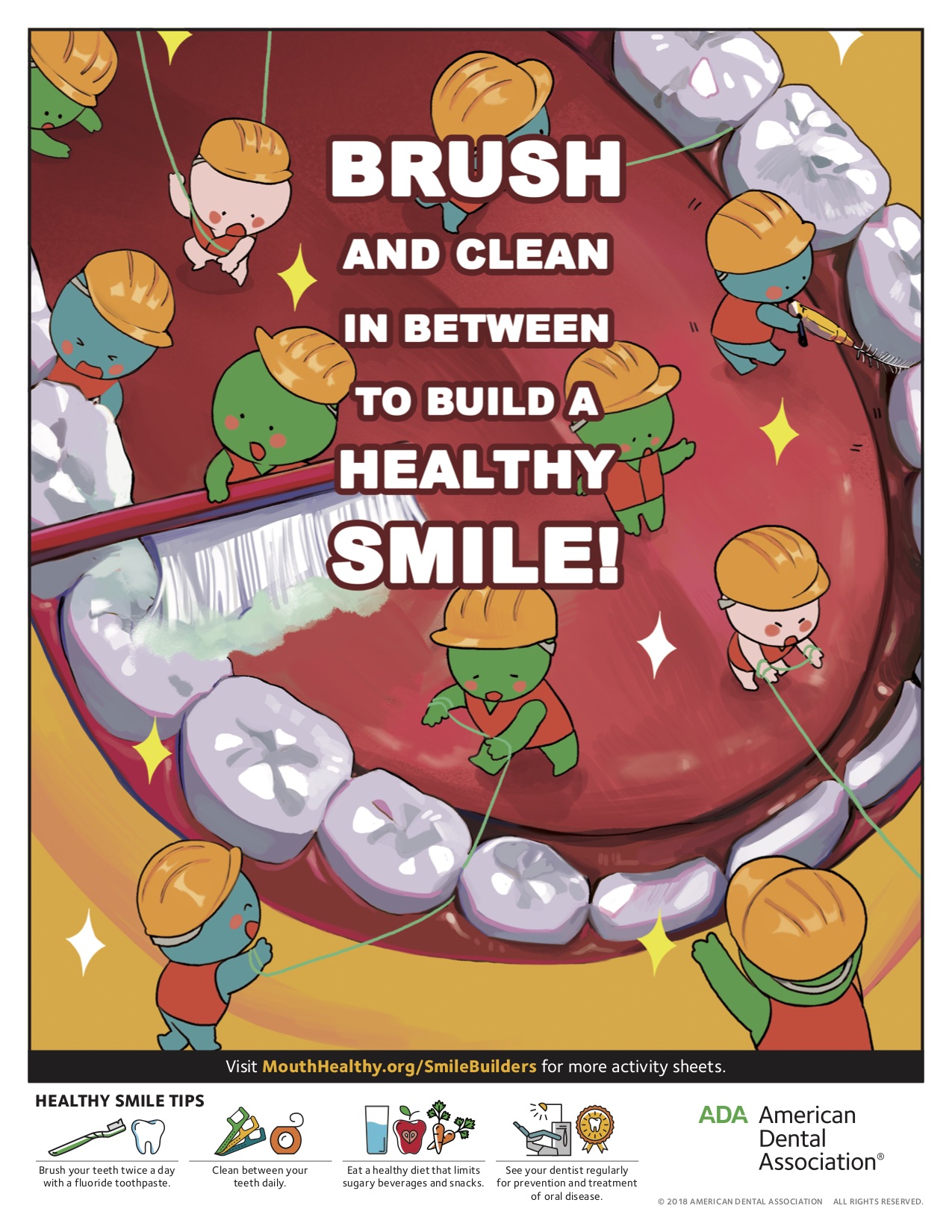 Visit the American Dental Association for fun activity sheets for kids!