The Penrod Dental Staff
FRONT OFFICE
Kathleen
Kathleen joined Dr. Penrod's dental team in September 2005 and is happy to work with Dr. Penrod and their wonderful team. Kathleen started in dentistry over 20 years ago earning her RDA and eventually working as an Office Manager for a specialty practice. She prides herself on running a practice that is driven by customer service so that every patient has a positive dental experience each time they visit the office. Kathleen and her husband have two daughters, and spend as much time as they can riding their motorcycles. Big Bear is their favorite ride so far.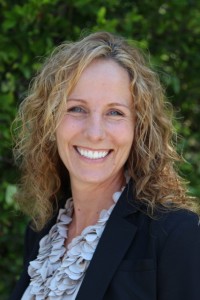 Sheela
Sheela joined Penrod Dental Care in 2002. She has over 23 years of dental experience as both a registered Dental Assistant and Registered Dental Hygienist. Sheela earned her Bachelor of Science degree from Loma Linda University. She feels very fortunate to work for such an incredibly ethical and competent dentist. Sheela has been happily married for 14 years and enjoys spending time with her family, being outdoors and traveling.
Monica
Monica joined Penrod Dental Care in May 2014.She has over 25 years of dental experience, starting as a Registered Dental Assistant and eventually moving up to the front office. She enjoys being part of Dr Penrod's team because she knows the staff is dedicated to giving patients the best possible care. She has two grown sons and a 14 year old daughter that just started high school. In her spare time, Monica likes to read, relax and spend time with her family.
Lisa
I was very excited to join the PDC family this year. The positive vibe and family friendly atmosphere make it a great place to work. I bring over 25 years of dental experience to the practice. Helping patients with their insurance needs and helping them to accomplish their dental goals is fun. I have worked with specialty practices and enjoy having a variety of Dr's and hygienist's here to satisfy all our patients needs. My husband Steve and I are empty-nesters. We spend most of our spare time visiting and traveling to see our 6 Children and 5 Grandchildren. We love living in South County and enjoy the many things it has to offer.
Clea
Clea started working with the Penrod Dental Care team this year, but has been a patient of the practice for more than 18 years. Clea received her Bachelor of Arts degree from the University of Pennsylvania. She enjoys helping the patients have a great experience in our office and making their visit a positive one. She has a son and daughter, and is married to her best friend of 20 years. In her free time she loves to read, run, learn other languages, and make healthy food.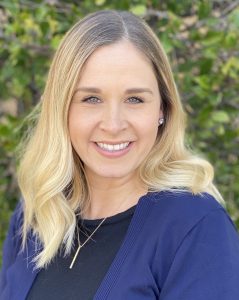 Erika
Erika joined the Penrod Dental team in 2019 and has been in the dental field for over seven years. She loves to make people smile. Her favorite part of being at the front desk is the interaction with our amazing patients. In her spare time she enjoys relaxing and spending time with her husband and two beautiful daughters who are 4 and 1.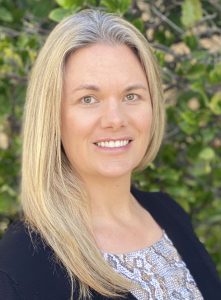 Candace
Candace has loved working with the Doctors and staff at Penrod Dental Care since October 2018. She grew up in Dallas, Texas but has lived in CA for close to 20 years and is currently living in Long Beach. "The commute is worth the prize of working with such a great team." Candace has 15 years front office dental experience and enjoys being part of Penrod Dental Care where the customer service surpasses expectations. "Growing up with an uncle in the dental field, I always felt at ease in the dental office and I try to incorporate the same comfortable feeling for our patients." Candace loves living close to the beach. She enjoys riding her cruiser on the boardwalk to brunch on weekends, cooking, going to local concerts, spoiling her Boxer "Monster", and in her spare time she is also a student and professional photographer.
DENTAL ASSISTANTS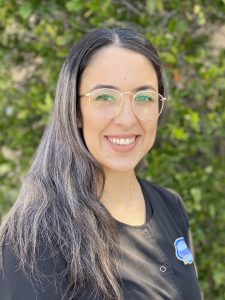 Michelle
Michelle works as an RDA at Penrod Dental. She is from Whittier, CA and has been in the dental field for about 6 years now. Her passion is patient care and working hard with her team. When she is not at work she likes to spend time with her son, Liam and daughter, Berlin. Together they enjoy going to Disneyland and finding new spots to hike!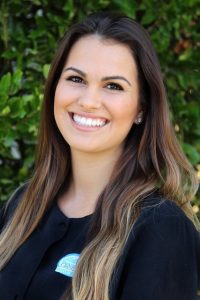 Shelby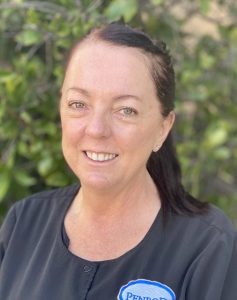 Libby
Libby is originally from Sydney Australia. She has been in the dental field for a long time and loves what she does. Your smile is one of the first things people see so it's great to be in a field where she can help people achieve that.
REGISTERED DENTAL HYGIENISTS
Nicole Lorton
Nicole was very excited to join Dr. Penrod's team in June 2004. She was very impressed with the state of the art equipment, but most of all with the friendly environment. She earned her Bachelors of Science from USC. Nicole has 20 years of experience in the dental field as a Registered Dental Assistant and Registered Dental Hygienist. She has a genuine concern for the health and well being of each and every person she treats and meets. She strives to provide the highest quality of care in a very caring and gentle way. Nicole is the mother of 2 boys and loves spending her free time with her family. Some of her passions are water skiing, snowboarding, camping, walking, and reading.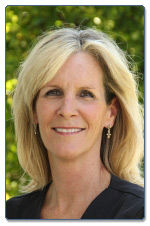 Marilynn Reideler
Marilynn joined the team at Penrod Dental Care in April 2005. She and her husband have grown children who blessed them with two precious grandchildren. Her family moved to the Trabuco/Rancho area in 1985 and has seen many changes. One thing that has not changed, however, is Marilynn's passion to give the best possible individualized care to her patients. She has been a Dental Hygienist sice 1979 and has enjoyed the opportunity to stay current in the dental profession with the state of the art practice Dr. Penrod offers.
Cherie Gentry
Cherie has been practicing dental hygiene for 9 years and has been a part of Dr. Penrod's team since June 2008. Prior to pursuing a career in dental hygiene , Cherie obtained her Bachelors of Science in Liberal Studies with a teaching credential from Cal Poly, San Luis Obispo. She went on to complete the dental hygiene program at Cerritos College. Cherie's enjoys serving and educating others with compassion. While away from the workplace she enjoys spending time with her daughter and friends, hiking, cycling, swimming, going to the beach, camping, backpacking, and backyard BBQ's.
Jessicah Culp
Jessicah happily joined the Penrod Dental team in March of 2007. She graduated from the Cerritos College Dental Hygiene Program with highest honors and has over 15 years of dental experience, working as a Registered Dental Assistant and Registered Dental Hygienist. Jessicah is passionate about providing each patient with the highest level of personalized care and feels honored to do so alongside Dr. Penrod and his staff. She hopes that through her caring, gentle approach, each patient has a positive dental experience. Outside of work Jessicah loves staying active outdoors, going to the beach and traveling. She has been happily married for 10 years and absolutely loves being a mother to her one year old daughter and spending time with her friends and family.
Christine Marcin
Christine is very passionate in her profession as a registered dental hygienist. She strives to provide caring and quality care for each of her patients. She has over 15 years of dental experience ranging from office management, dental assisting, and dental hygienist. She obtained her bachelors of science in dental hygiene at Loma Linda University in 2007 and served as senior class president. During this time she served in various mission trips both locally and internationally. Today her life revolves around her 3 year old son and her 1 year old daughter. She has been happily married for 9 years and recently moved to RSM in order to be closer to her husband's work.
Deborah Angle
I have had over 40 years experience in the field of Dental Hygiene and still wake up each day with a heart of passionate service for my patients. I am thrilled to be invited to be part of the Penrod dental team where I can offer my extensive training and experience to my treasured patients. I graduated as a Dental Hygienist from the University of Toronto, School of Dentistry in 1970. My clinical background has been largely working for Periodontists, beginning with my first job. We moved to Mission Viejo in 1983 where my two children were raised. My interests include world travels. I have visited many countries world-wide and church mission outreaches to Cambodia and Mexico. I am currently a bible study leader and my husband and I love to play golf.
Sara Shea
Sara Shea joined Penrod Dental Care last October. She loved it so much she decided to come on board full time! Sara lives in Aliso Viejo with her husband and her 2 boys. When Sara is not working she fills her time with mountain biking, running, and yoga.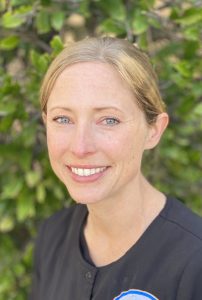 Amie Alekian
Amie joined the Penrod Dental Care team in 2005 and although she took some time off with her children over the years she always returned to her dental home. "I love working here. Our staff is wonderful and the care provided at Penrod Dental is truly exceptional. It gives me so much pride in my work. I love taking care of our patients and making them feel safe and motivated to improve their oral health." Amie graduated from the University of Texas Dental School at Houston in 2000. She moved to California with her husband a few years later and they love living and raising their three children in San Clemente. In her free time Amie enjoys cooking, running, hiking, photography and traveling with her family.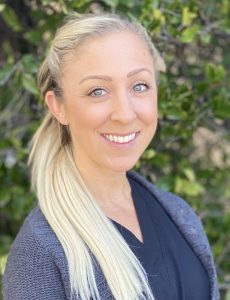 Rac
h

el Connolly

Rachel joined Penrod Dental Care in 2018 and quickly fell in love with the team, patients, and standard of care held at the office. She graduated from Cal State Long Beach with a BS in Community Health Science before attending Cerritos College for Dental Hygiene school. Rachel has been practicing dental hygiene for almost 6 years, and knew she wanted to pursue this career since 8th grade. Being able to positively impact multiple patients daily and provide an effective education on oral healthcare are some of her biggest priorities. Outside of work she enjoys running, reading, and traveling with her fiancé.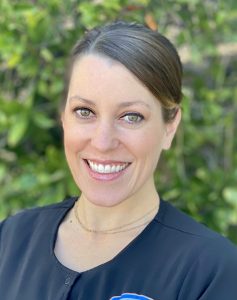 Brooke Seagondollar
Brooke is very grateful to have joined the Penrod team. She enjoys the family and professional atmosphere that Penrod Dental offers to both patients and staff. Brooke graduated from hygiene school in 2004 and has been working in private practice since. Prior to hygiene school Brooke graduated with a psychology degree at UCLA. Outside of work, Brooke loves spending time with her husband and step-kids. Her favorite activities include traveling, hiking, skiing, and learning new recipes.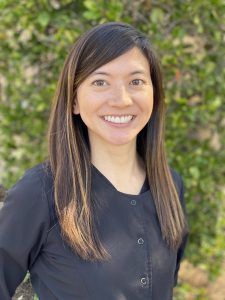 Angelica Quon
Angelica joined Penrod Dental Care in September 2018 and has loved the practice since her very first day. She graduated from Loma Linda University with a bachelors of science in dental hygiene in 2015. Angelica is truly engaged in her profession and very active in the California Dental Hygiene Association. She is always looking to provide excellent care to her patients and learn the latest techniques and technologies. In her free time, Angelica enjoys traveling with her husband, spending time with her adorable niece, and being outdoors.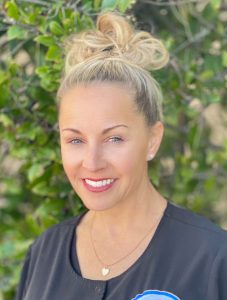 Aimee Molloy
Aimee Molloy has been working in the dental field for nearly 27 years now, and she really enjoys being able to help each patient feel informed and comfortable throughout their visit. Aimee started working at Penrod Dental Care in 2004. (Between having kids) So many patients at this office hold a special place in her heart. She values the relationships she a formed. She received her Bachelors of science of Dental Hygiene from Weber State University. Aimee and her husband Chris have four kids that keep them busy..ages 21-11. In her free time, she loves being with family and traveling. They travel and do activities like shark diving, golfing, and playing soccer. She also enjoys helping and serving others at her church!
Insurance & Back Office Staff
Makenzy
Makenzy joined our team in 2016. She loves interacting with all of our patients on a daily basis. Makenzy loves finding creative ways to allow all our patients to visit us during a time that works for their schedule. When Makenzy is not working on our schedule she loves to snuggle her dog Molly, go shopping and visit lots of restaurants.
Melissa
I moved from Seattle, Washington to Orange County in 2006 and started at Penrod Dental Care in March 2015. I have enjoyed over 8 years in the Dental field in both the front and back office. I am thankful to be at PDC, it's rewarding to be part of this extraordinary team where we all care so deeply about taking the very best care of our patients. I thoroughly enjoy working with such highly skilled, fabulous people! In my free time, I love hanging out with my son & daughter, who are both college students. I also enjoy bike rides, snow skiing, camping, watching movies and relaxing at the beach!